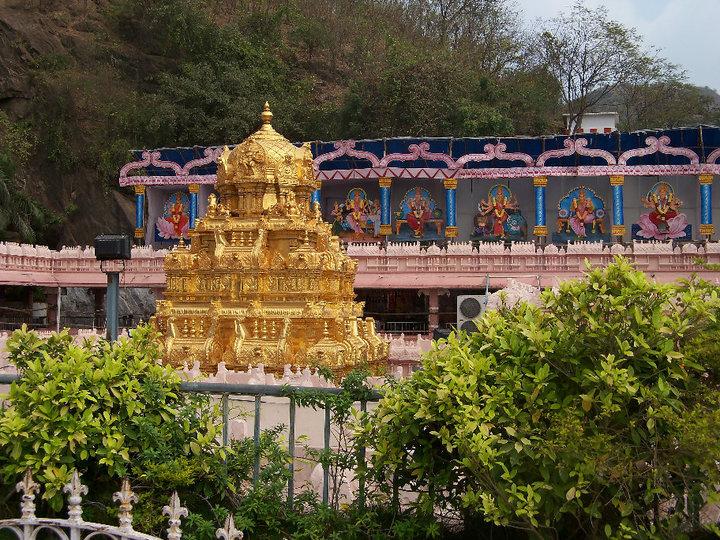 Vijayawada
Vijayawada is a commercial hub and third largest city of Andra Pradesh, charmingly located at the northern banks of river Krishna which makes this entire city fertile. It is one of the most popular business center in Andra. Vijayawada is otherwise known as Bezawada is a wonderful tourist destination of religious, historical and archeological importance which is beautifully bounded by Indrakiladri hills on west and Budameru river on north. Vijayawada is about 257 km from state capital Hyderabad. It is famous for spicy foods, mouth watering sweets and pulpy mangoes.
Kondapalli fort
Kondapalli fort is built on a hillock dating back 14th century. Legends claims that it is built by great king Sri Krishna Devaraya and some argues that Prolaya Remareddy was the founder of this fort. It is three-storied rock tower houses a persian saint dargah. Kondapalli toys are very popular among tourists. It is one of steadily growing picnic spot in Vijayawada.
Undavalli Caves
Famous 7th century caves, located on a summit of a gigantic mountain which is facing majestic river Krishna. A mammoth monolithic granite statue of Lord Vishnu in recline pose is center of tourist attraction. There are several other specimen of cut-in sculptures and architectural models attracts numerous visitors every year.
Kanaga Durga Temple
A proud temple located on Indrakiladri hills and believed to be built by great warrior Arjuna. It is dedicated to Goddess Durga, idol of this Goddess is depicting eight hands, powerful weapons and adorned with flowers and precious ornaments. The statue is measuring 4 feet in height. Shivarathri and Dussehra are famous festivals.